Here now, just got back from the dealership and lunch with Rachel and showing it to Karen and now all my coworkers are away from their desks.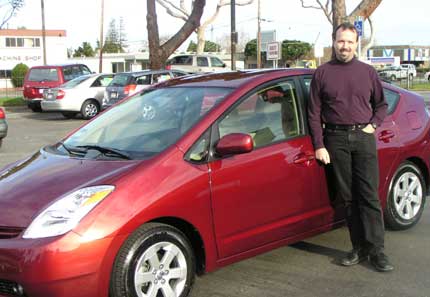 Now she needs a name...
I've more to write, but I have tons to do at work before Rachel and I go see Alegria tonight (front row! front row!) and my Firefly DVD came, too.
Breathing again, and will post lots soon!
And yes, it's really cool.
If you like it, please share it.